Creamy Grits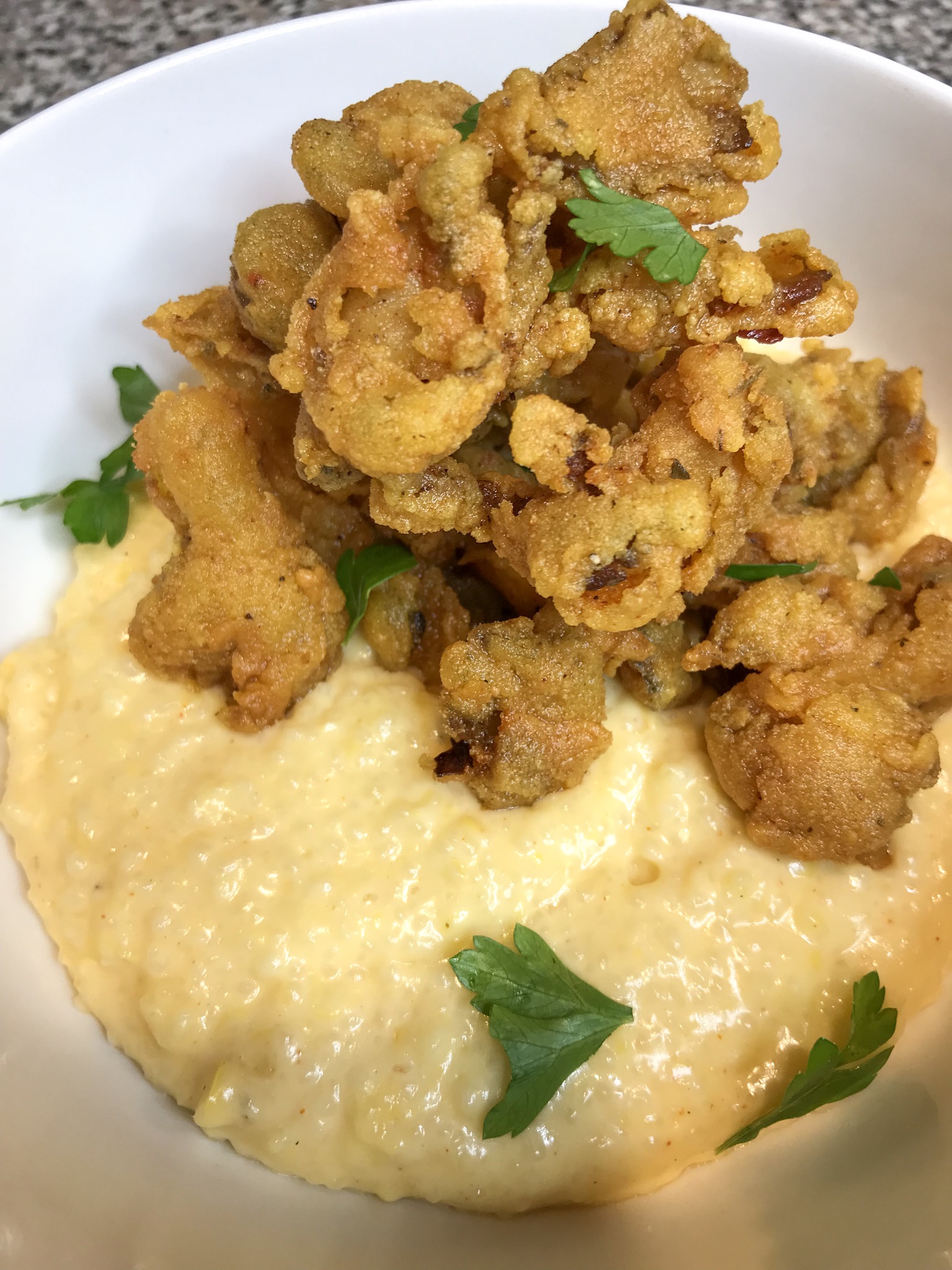 We have a brunch spot here in Atlanta named Flying Biscuit that I am ashamed to admit I only go to for their grits.  Not that their other food isn't amazing, because it is.  Their grits are just out of this world.  Now, heres a fun fact about me, I don't like depending on going to any place other than my own house for my favorite foods.  Whenever I love something from a  restaurant I make it my mission to master it and make it better and ladies and gents I've done that with this grits recipe.
I grew up in Michigan but my parents were straight out of the south so cheese grits was a breakfast staple for me growing up.  Thanks to my mommy (shoutout to Bennie!) I already made some pretty amazing grits, but the additions I made to them have taken them up 10 notches.  I've created a recipe that my dad would be proud to say are better than my mama's lol.
Every part of this recipe is necessary so don't skip out on anything or add in anything as a substitute (just giving my honest opinion).  I personally do not like cream cheese as a substitute to make things creamy so I won't suggest it here but, if you absolutely can't get your hands on mascarpone I guess it could be a substitute however it will add a different flavor because of it's tangy taste.  I love to serve this recipe up with my fried oysters or my salmon croquettes…actually I eat these by themselves just because sometimes lol.  So, serve it up how you want! I have a video of how I made this recipe on my Instagram page under highlights, so check that out if you need a little extra guidance.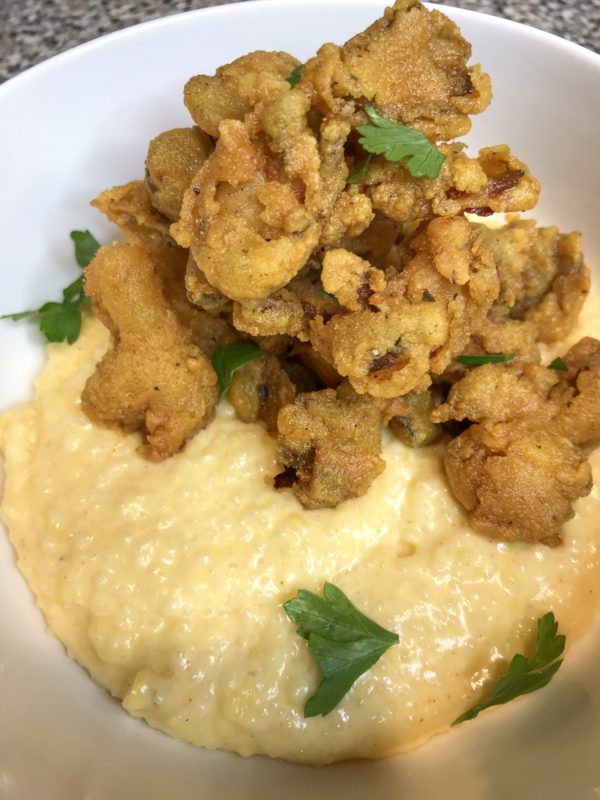 | | |
| --- | --- |
| | |
Shuck the corn off of each cobb and place in a food processor. Pulse in processor 5-6 times and set aside.

In a medium/large sauce pan melt your 2 tbsp of butter over a medium/high heat and stir in your corn once butter is melted. Allow this to cook for 5 minutes. Stir in your heavy cream, water and salt and bring to a boil. Keep your eyes on your pot, because this is dairy once it starts to boil it will boil over if you don't lower your heat in time and stir in your grits.

Once your pot has been brought to a boil slowly whisk in your grits (this will help you avoid clumpy grits). Lower your heat to low and cover your pot. Check on your grits often and whisk (again avoids clumping). Let your grits cook for 5 minutes then stir in remaining 7 ingredients (everything listed after the sea salt). Cook for another 3-5 minutes and stir. Serve this up in a bowl top with more cheese (if you like 🙂 and enjoy!
I suggest using fresh corn but, frozen corn can also be used.  You will just need to let the corn defrost before placing in food processor.
---
---