Fried Oyster mushrooms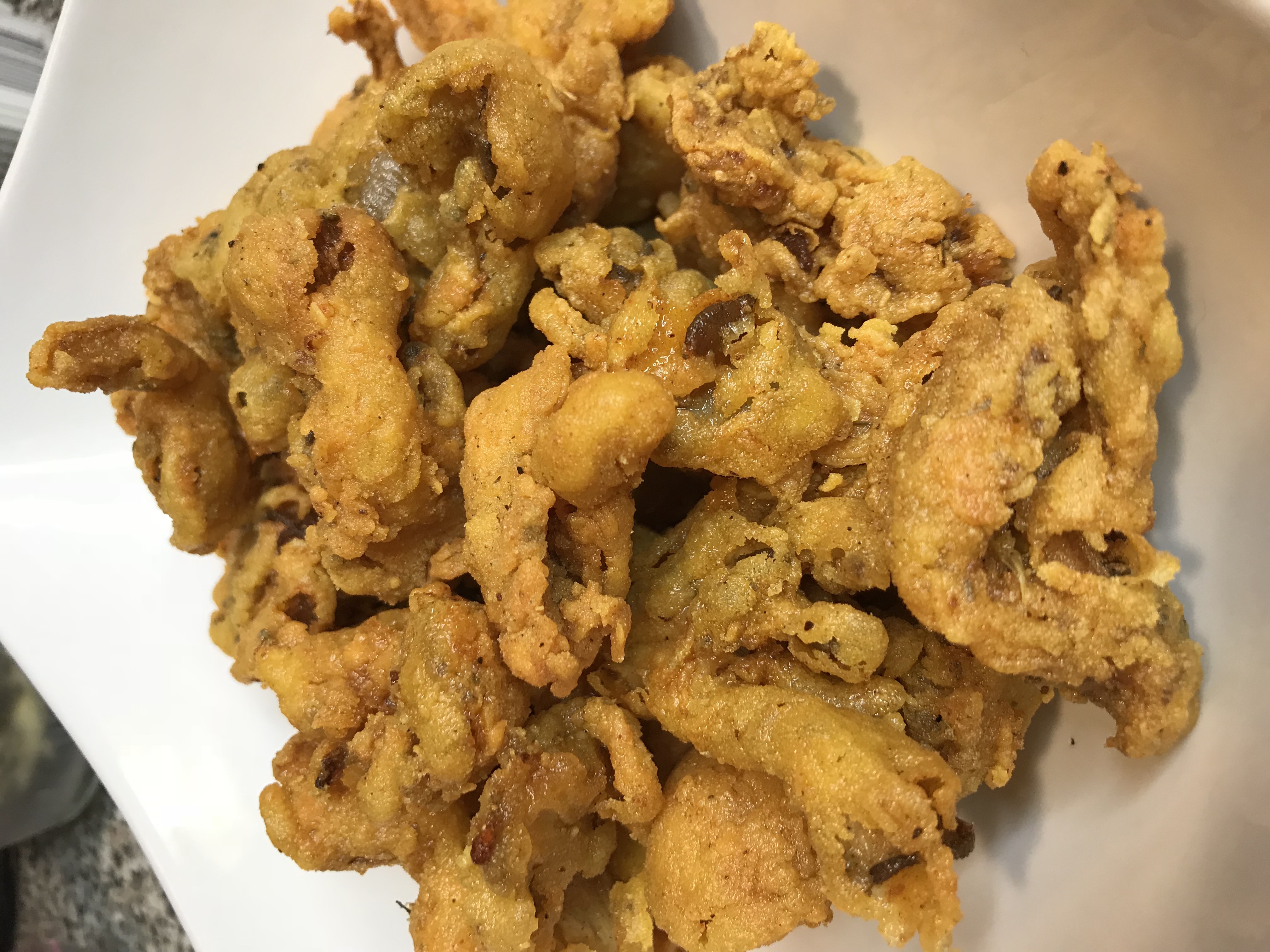 I discovered and fell in love with oyster mushrooms for the first time while working at a restaurant in the city a few years ago.  I always toss them in my pastas to add some extra texture, so when someone suggested frying them I became overly excited because who doesn't love fried food?! I know I do! I have one rule when cooking vegan foods and thats not to listen to anything the vegans say is good lol (I kid I kid..not really).  I only say this because I believe most long time vegans tend to forget what real food tastes like.  Like… guys cauliflower can not be a substitute for fried chicken, it just isn't.  I don't care how delicious your batter for it is IT IS NOT FRIED CHICKEN. PERIOD. lol ok now that I've gotten that out let me pay the vegans a compliment so they won't come attacking me with carrots and celery (insert crying emoji). Fried oyster mushrooms in place of oysters is actually dead on.  Like, they got this one SO right that I will forgive them for their other transgressions. I just had to create a yummy batter and dipping sauce to go with these bad boys (which are not vegan) and I was totally on board.  Now, the batter can be made vegan (look at notes in the recipe) and I'm sure vegans can recommend a completely vegan dipping sauce but I will say nothing is like a real buttermilk batter and real blue cheese dressing.  I love to serve these up with my blue cheese dressing, hot sauce and my creamy grits for brunch.
I've made this recipe on my Instagram account they are in my highlight on my page if you need a little help just head over there.  I hope you guys enjoy and keep tagging me on those recipes you all try I love seeing them!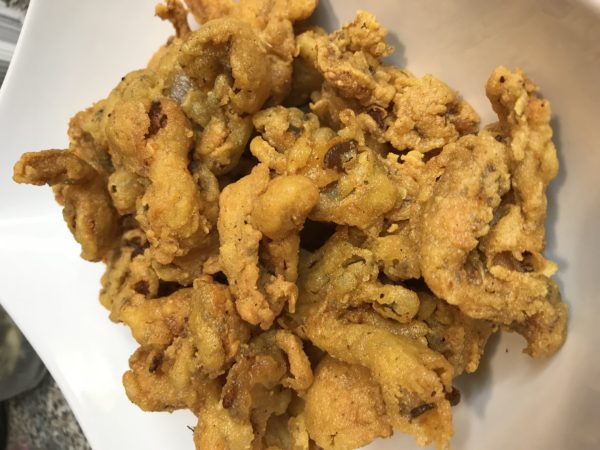 | | |
| --- | --- |
| | |
Break your oyster mushrooms apart and place into a strainer for cleaning. * Run under warm water being sure to remove any dirt.

In a large bowl mix together your buttermilk, hot sauce, and seasonings. Once everything is completely blended together place your mushrooms into this bowl being sure all mushrooms are submerged in buttermilk. I like to let this sit in the fridge for at least 30 minutes. While you are marinating your mushrooms heat your oil and make your flour dredge.

In a bag or another large bowl whisk together your cornmeal, flour, and seasonings.

Once oil is hot remove mushrooms from the fridge and strain out the liquid. Take your mushrooms one at a time (being sure to shake off any excess buttermilk) and toss in your flour and place in hot oil. Repeat until all of your mushrooms are cooked. Serve up with some blue cheese or a sauce of your choice!

While your mushrooms are cooking place a paper towel on a baking sheet and a put your wire rack over the paper towel, this is where you will place your mushrooms to drain when they come out of the oil. Doing this will keep your mushrooms from getting soggy while any excess oil drains off.
To make this a vegan dish, use non-dairy milk instead of buttermilk and pour in 1 tbsp of apple cider vinegar and let sit for 5 minutes.
Mushrooms don't have to be broken into single pieces for, some will need to broken in to small groups to avoid breaking mushrooms.
---
---