Weeknight Chicken & Cheesy Cauliflower Bake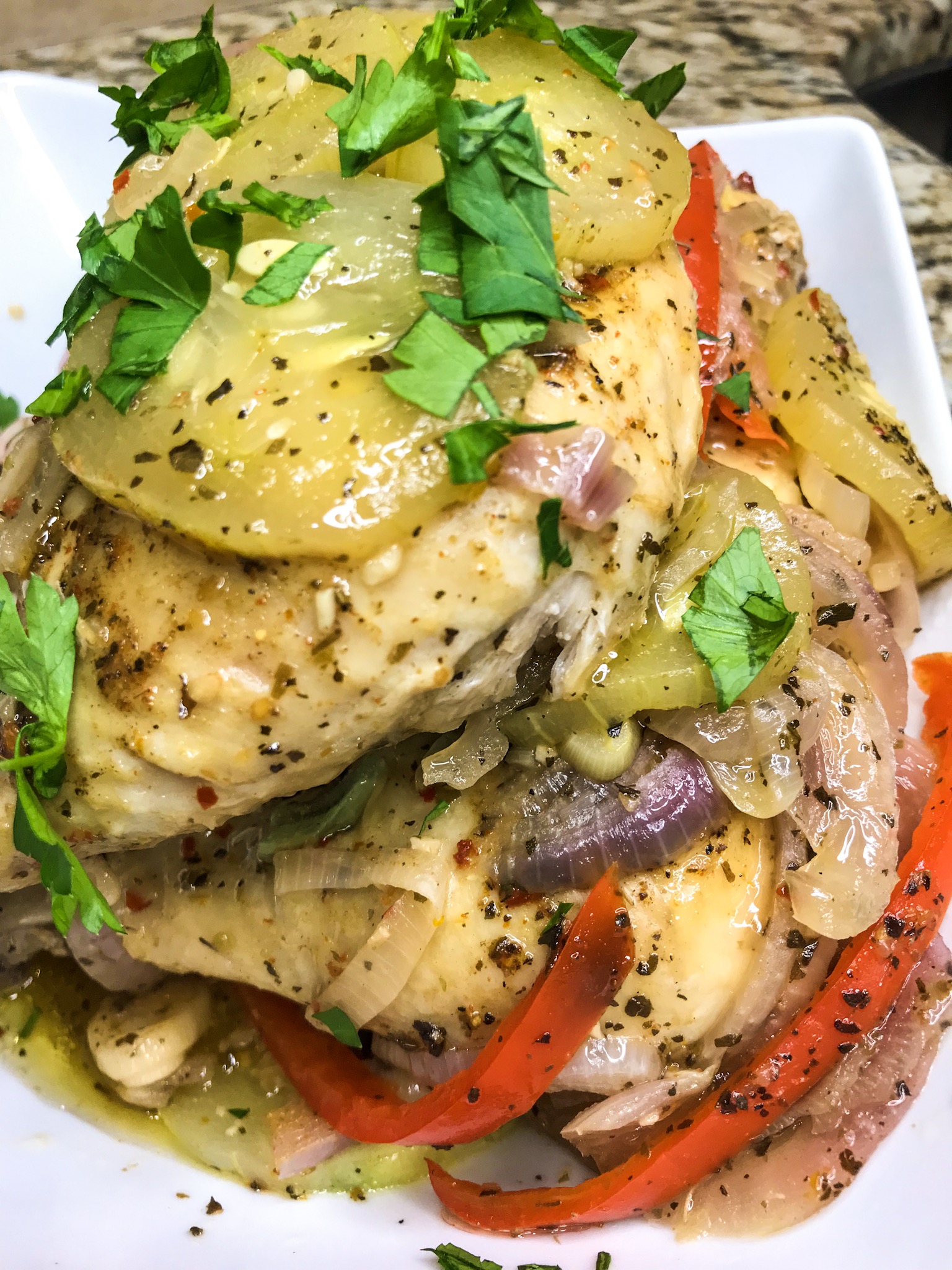 HEY MY BABIES!! I'm back! I know I went a little ghost on the web but, I was working on some cool things for my blog as well as resting my mind and body. The holiday season was INSANE for me and your girl needed some time to reset and recharge.
Now, on to the good stuff. I made this cheesy bake over my break for my kids but, instead of cauliflower I used potatoes and they raved about how yummy it was and demanded that I share it with you all lol. I know a lot of folks are doing the Keto diet or just dieting period so I thought it would be cool to try the recipe with cauliflower and GIRL, it was so good. The hardest part of this recipe is cutting up the cauliflower into little bitty pieces (insert eye roll) lol. Now, the chicken recipe is a old recipe of mine that I've been making for the last 7 years and myself, my girls, and anyone else who I make this for are addicted, like its kind of rude of me to have never shared this with y'all. It's so easy its crazy, I call this my weeknight chicken because it's my go to recipe when I really don't have time to do the most in the kitchen. The Italian dressing and cucumbers make this chicken juicy and sweet then, the spices give it a nice kick. I'm going on about this chicken because, its really that dang good and when you try it I wanna hear about it so make sure you tag me on IG (shesmaryann).
I want to thank y'all for still coming to my blog and showing love in my absence, I was a little shocked to see my insights still popping. I love y'all for real for real!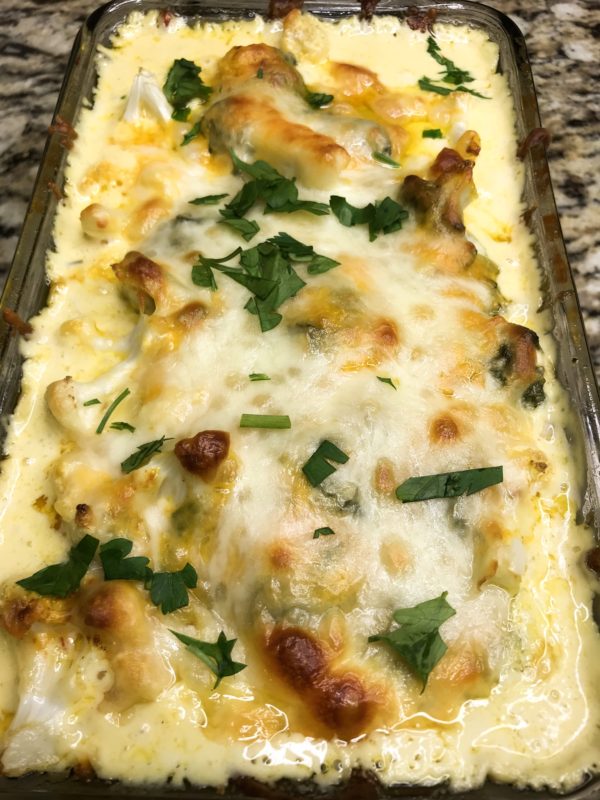 | | |
| --- | --- |
| | |
In a medium sauce pan, melt your butter over a medium-low heat. Once butter has melted whisk in heavy cream and cornstarch. Add in cheese while constantly whisking to avoid clumping. Once cheese is melted and sauce is smooth add minced garlic and let sauce cook for another 3 minutes. Stir in kale and cook remove from heat, the hot cheese will wilt your kale.

Pre-heat oven to 400 degrees

In a small baking dish or loaf pan layer your cauliflower and sprinkle seasoning and cheese in between layers (this layering only applies if you're using a deep dish like the loaf pan). Pour sauce over cauliflower and top with cheddar and place in oven, uncovered for 30 minutes or until cauliflower is tender.

Remove from oven and let cool for 10-15 minutes so sauce can thicken.
I used the cheeses that were in my fridge, so do the same. There is no need to use exactly what I used.  
You can also season how you prefer, I used my homemade taco seasoning, but this would also taste delish with a cajun seasoning or Italian seasoning.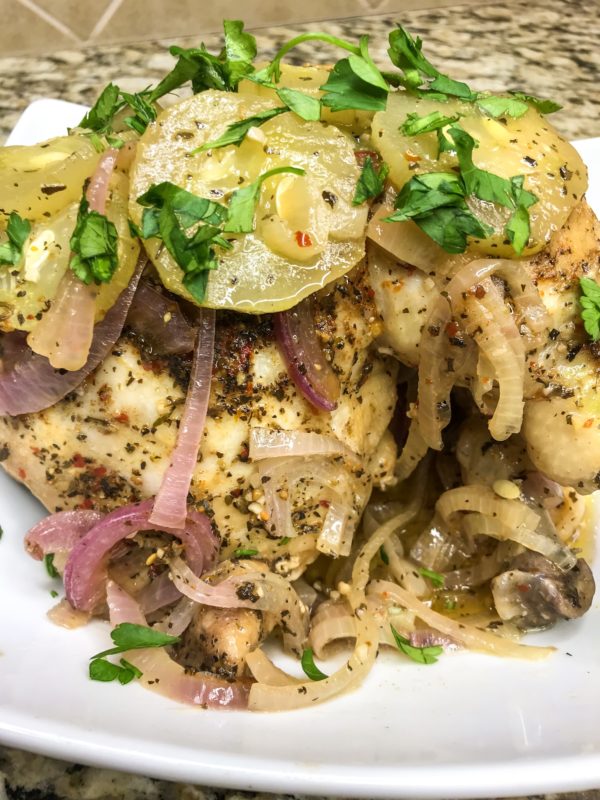 | | |
| --- | --- |
| | |
Pre-heat oven to 350 degrees

In a 9x11 baking dish add your chicken and sprinkle with seasonings, top with your veggies and Italian dressing. Cover and bake for 1 hour.

Remove from over and let cool for 5 minutes.
I prefer a slow bake on this chicken if I have the time but, you can absolutely turn up the heat to 400 degrees and bake for 30-40 minutes if you're short on time.  Baking on the lower temp serves as a marinating process for the chicken it allows those flavors to really settle into the chicken and causes it to fall off the bones.  
---