Shrimp Scampi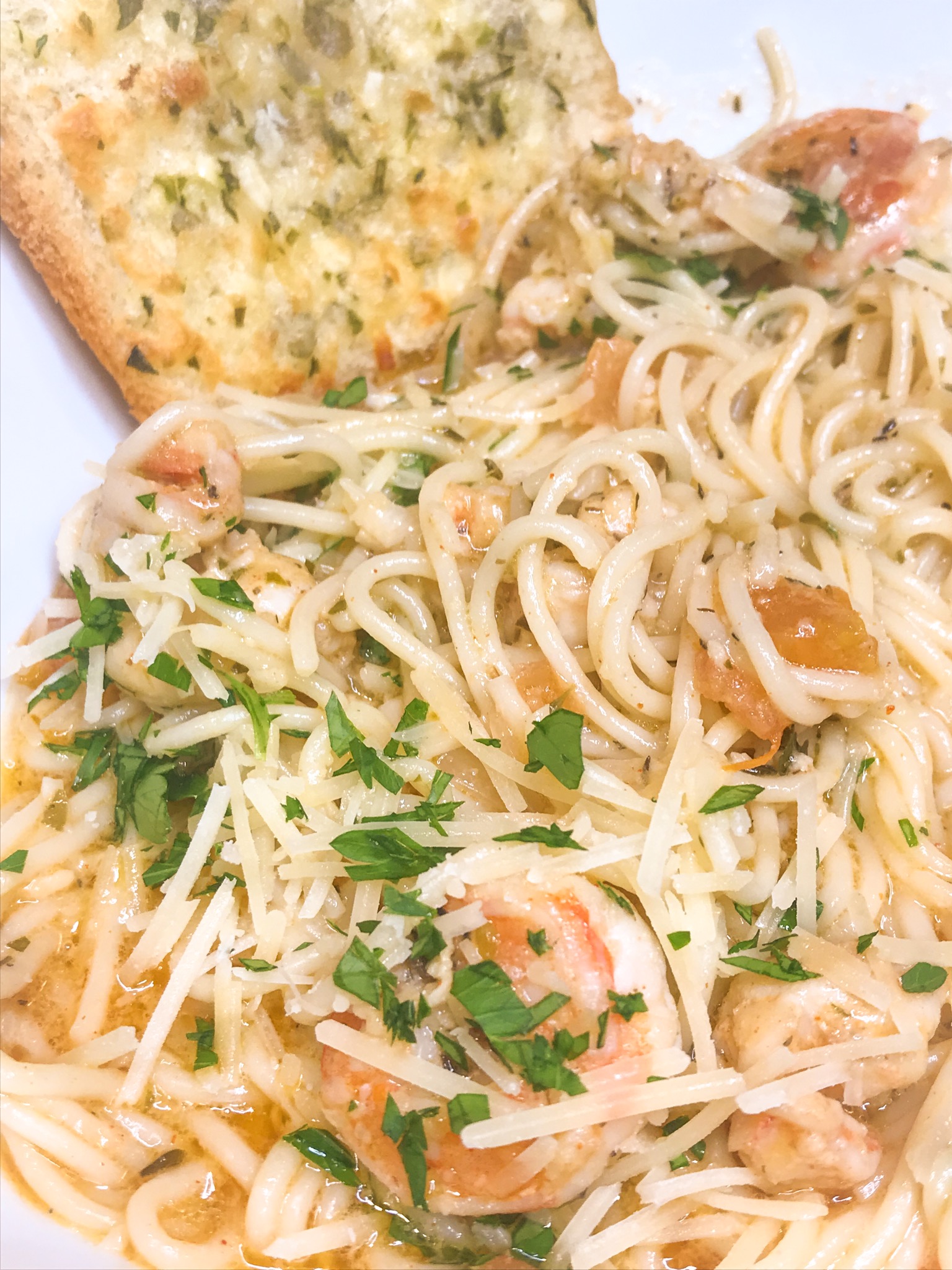 Last night I whipped a pot of my favorite shrimp scampi and my entire house devoured it so I figured it was only right that I share it with you all.  No long story about it, it's just amazing and the rest of the world needs to give it a try lol. If you really want to spice it up and look fancy you can add in some scallops and lobster meat.  You can also use your preferred pasta or if you need to make a low carb and low calorie version you can bake spaghetti squash and toss it up with that.  The only rule I have when making this scampi is to use a good white wine. So the rule is if you wouldn't  drink it don't cook with it, especially with a dish like this where wine is one of the key players.  Other than that have fun with it, and try not to eat the entire pot in one night like we did! lol
In a large skillet cook bacon on low heat until fully cooked. Remove bacon from skillet and add EVOO. Add shrimp. Turn heat up to medium heat. Season shrimp with seasonings and cook until tender and no longer translucent. Remove shrimp from pan.

Add garlic and shallots to pan, cook for 2-3 minutes or until fragrant. Do not allow garlic to brown it will make your dish bitter.

Add wine and lemon juice to pan and cook on medium low heat until wine has reduced by half. Once wine has reduced turn heat down to low and add butter to your pan. Once butter is melted add shrimp back to pan and stir in parsley and tomatoes. Cook for another 3-5 minutes and toss in pasta. Top with parsley and parmesan cheese. Serve with garlic bread and salad and enjoy!
---