Avocado Toast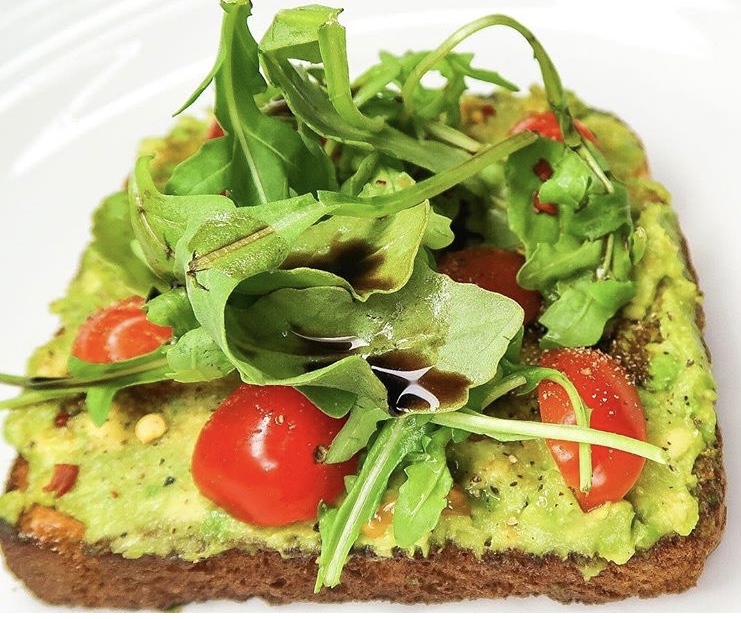 Avo Toast is easily one of my favorite go- to breakfast meals. I usually try to only eat it when I am going through bread withdrawals but, it's still not a bad on calories so I never feel too guilty indulging. Feel free to experiment with toppings and add whatever suits your palette.  The nutritional facts listed is based on the current ingredients and are based on the brands that I use. Calories may vary depending on what you use.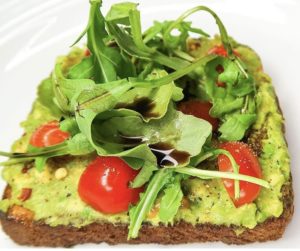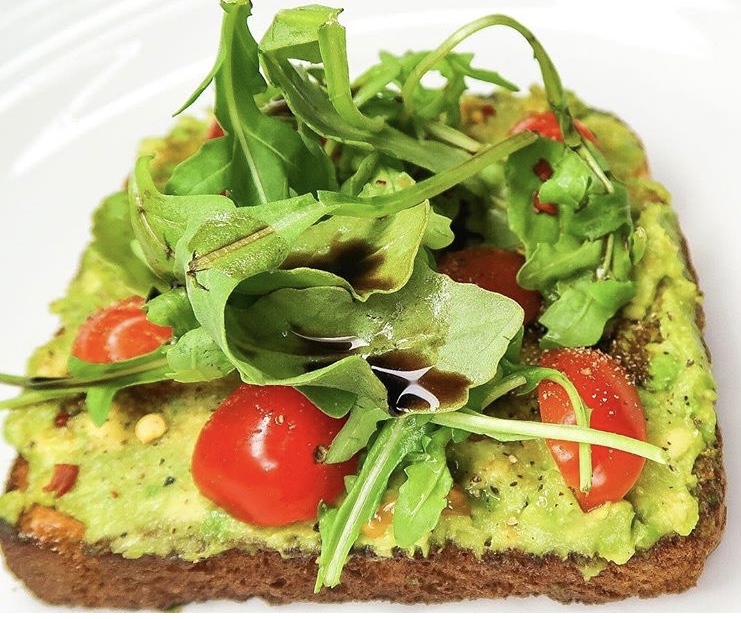 Shopping List:
Avocado
Arugula
Cherry tomatoes
Cracked peppercorn
Sea salt
Crushed red peppers
Lime
Wheat bread
Red onion
Balsamic vinaigrette
Recipe:
1 slice whole wheat bread
½ avocado (smashed)
handful arugula
4 cherry tomatoes
salt and pepper to taste
½ tsp lime juice
1 tbsp. red onion (diced)
1 tsp balsamic vinaigrette
sprinkle crushed peppers
Directions:
Toast bread, spread mashed avocado on toast. Sprinkle with salt, pepper, and crushed peppers. Top with cherry tomatoes, diced onions, lime juice, and arugula. Finish off by drizzling balsamic vinaigrette on top.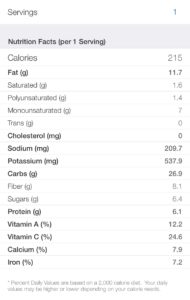 ---